Join Us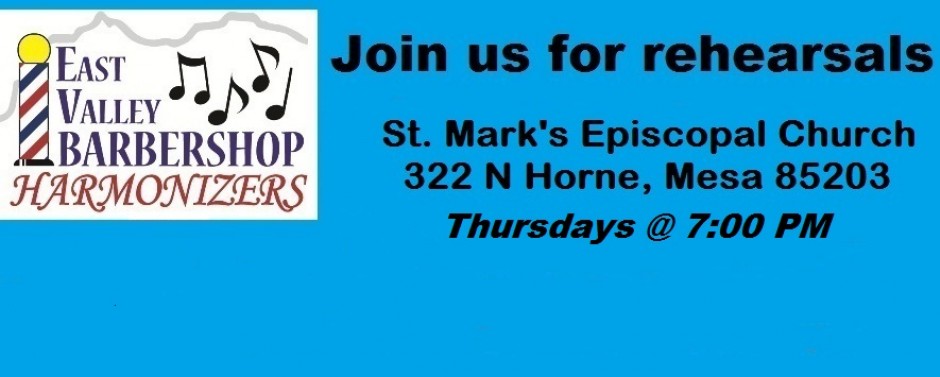 Come for the music, stay for the friendships...
Call (480) 615-7464 for more information!
Contact us
East Valley Harmonizers
P O Box 31005
Mesa, AZ 85275-1005
Telephone: 480.615.7464
Weekly Rehearsals
We rehearse at St Mark's Episcopal Church on Thursday Nights from 6:45-9:00.
Visitors are welcome, and we encourage you to drop by!