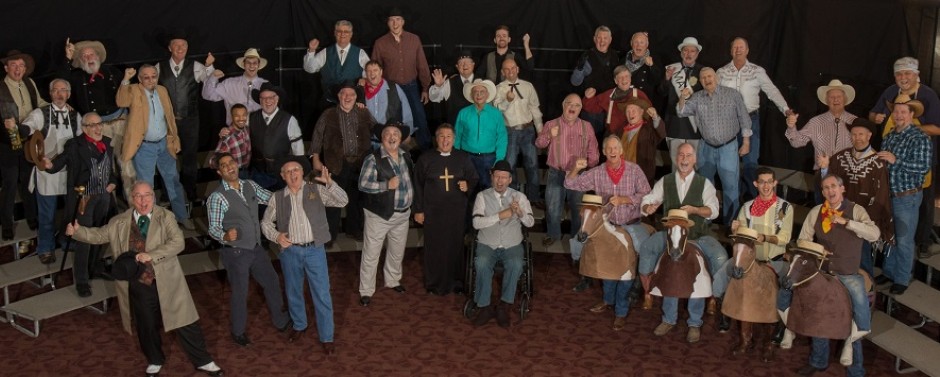 Changing the East Valley, One Song At A Time!
Chartered by the Barbershop Harmony Society in 1993, the East Valley Harmonizers chorus was founded to be a singing fraternity, dedicated to having fun, while singing, entertaining, and serving the community.  And since we are a barbershop quartet society, we take our quartet activities seriously. We devote time in EVERY meeting to it! 
In 2014, the chapter changed the name of its performing chorus from "Mesa Lamplighters" to "The East Valley Harmonizers".  The Harmonizers are a 501(c)3 non-profit organization that actively promotes the teaching of this unique musical style in local schools through our "Young Men in Harmony" program.  Our members come from all walks of life and join together for fellowship and singing in an atmosphere conducive to harmonious sounds.