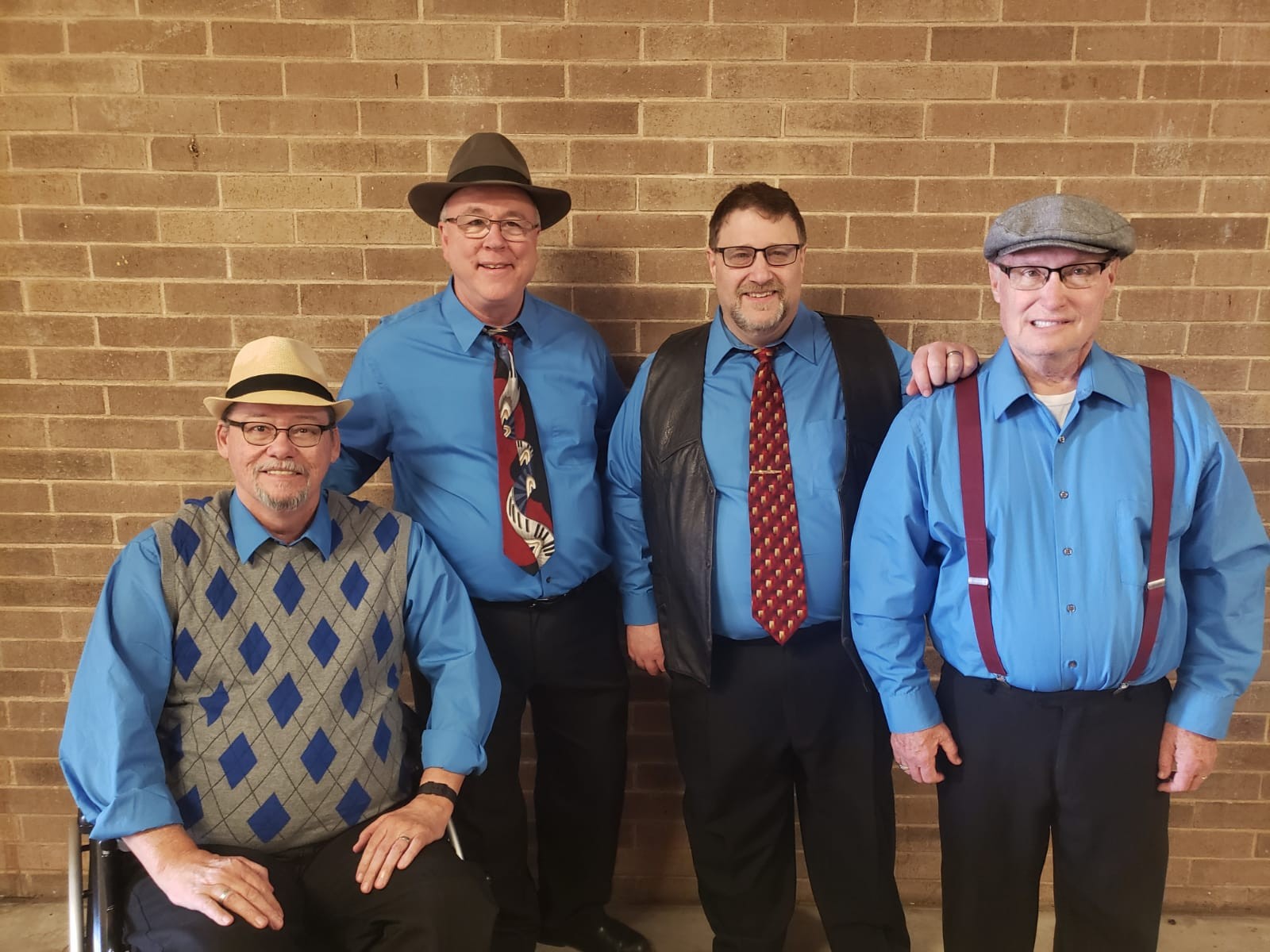 Saucebox Quartet is the 2018 FWD Novice Quartet Champion!
Consisting of (right to left) Randy Bingel(tenor/bari), Adam Kaufman(lead), Don Koehlein(bass), and Bob Shaffer(bari/tenor), they have been together a little over a year and are proud and active members of the East Valley Harmonizers.
Saucebox is another great addition to our growing circle of Harmonizer Chorus champion quartets and our chapter is so proud!