The Harmonizers Are Meeting In Person For Rehearsals - Join Us!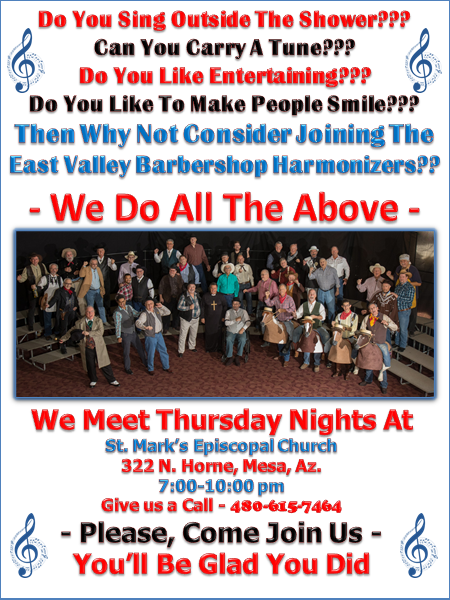 Recent news
October 20, 2021 - 12:23pm
The East Valley Harmonizers and Simply A Cappella are planning a joint Christmas Concert...Twice the... more
Contact us
East Valley Harmonizers
P O Box 31005
Mesa, AZ 85275-1005
Telephone: 480.615.7464
Weekly Rehearsals
We rehearse at St Mark's Episcopal Church on Thursday Nights from 6:45-9:00.
Visitors are welcome, and we encourage you to drop by!